Getting Here
The postal Address is:
Victorian Annexe
277 Kelston Road
Bath
BA1 9AB
Directions from M4 J18, this route avoids going through the centre of Bath (which will be very busy).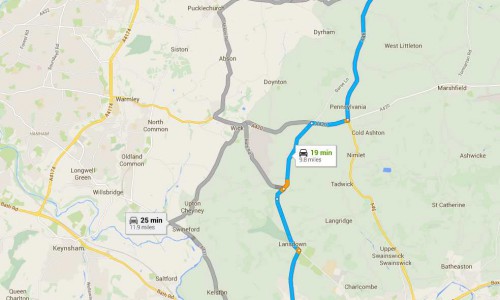 Take the A46 south past Dyrham Park, past tea shop, past petrol station in Pennsylvania.
Turn right at Pennsylvania roundabout after approx. ½ mile turn left onto Freezing Hill Lane.
Follow this road (quite bendy and hilly) for a couple of miles until you come to a T Junction – Turn Left (to go up hill)
Drive past a golf course, a race course and just after the Blaythwayt Arms (Pub) turn right.
Follow the road downhill to a mini round about – turn left at roundabout.
Follow the road past some shops on right and take a right turn (up hill) just after a pedestrian crossing (Anchor Road leading onto Penn Hill Road)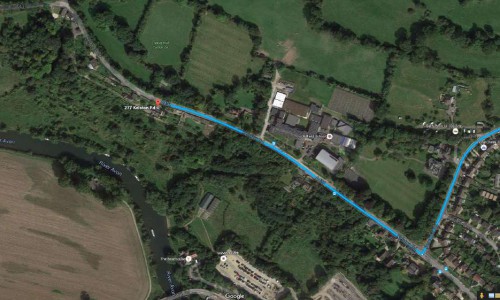 Follow this road and turn right at T Junction onto the A431 (Kelston Road)
Drive past Oldfield School (right hand side of road)
We are a further 300m past Oldfield School on the left hand side – look for 4 chimney stacks behind a long wall.
At the end of the long wall there is a 40MPH sign (looking West) and a double garage and a single garage.  
Parking
Off-road Guest parking is available for guests in front of the grey slate 'VICTORIAN ANNEXE' sign next to the black gate shown in the photo below.  
Please note that we are no longer able to offer guests the option of using our neighbours private drive to access the space next to the Annexe
Access on Foot (Via Gate)
To access the Annexe from here take the black gate next to the double garage.  You will have to reach over to slide back the latch on the opposite side of the gate.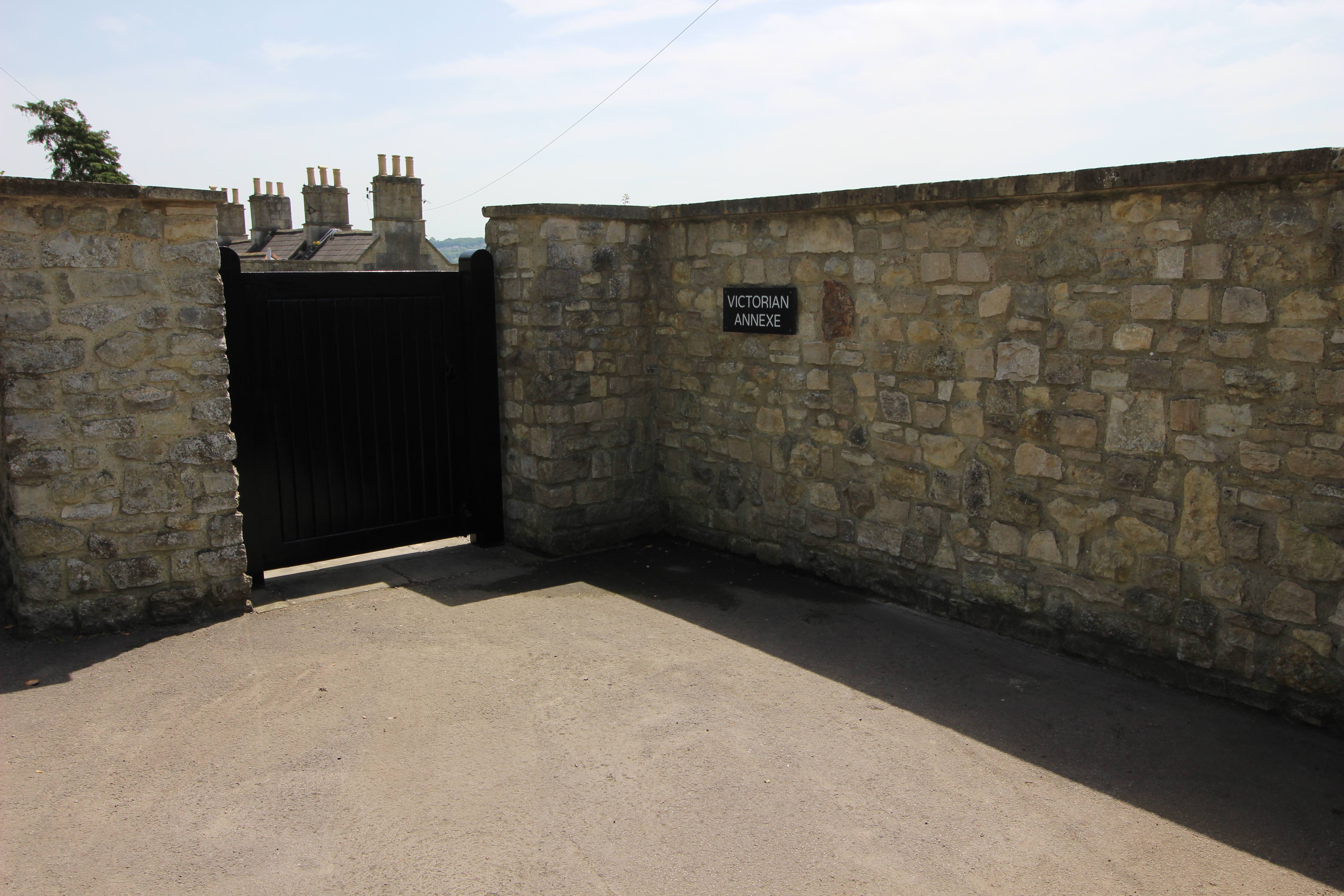 Follow the steps down to the small courtyard - see last photo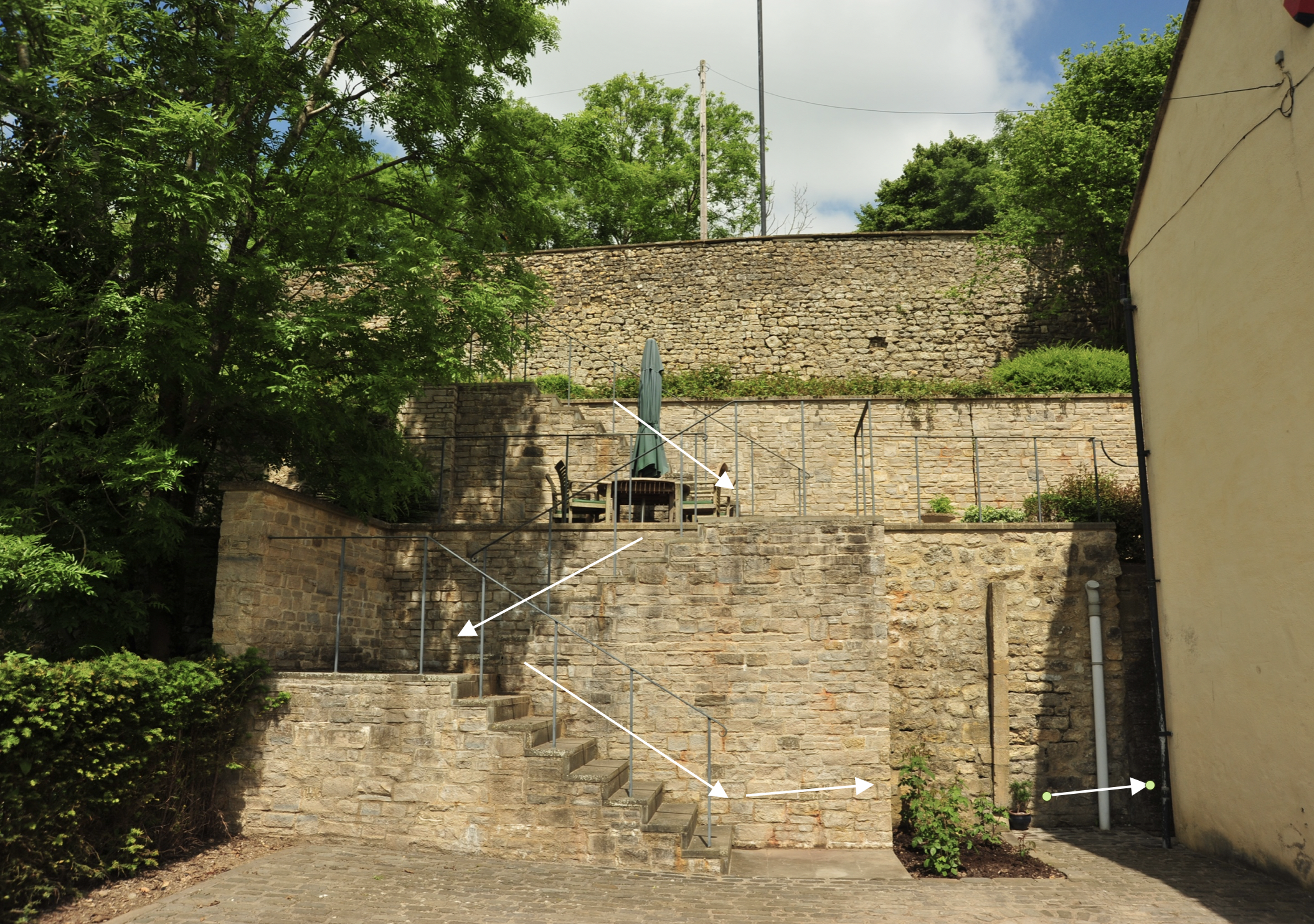 The entrance to the Annexe is via a relatively narrow passage at the rear of the Annexe – a black door is in the corner.
The code to the combination lock is routinely changed and will be sent by email 2 days before arrival.
For the duration of your stay there are spare keys hanging on the coat hooks behind the outside door.